About Tiruchirappalli Airport Air Asia airline
With unbeatable airfare deals from AirAsia, you can dive in to the culture and adventure without going beyond your travel budget. It's your year to discover your passions and explore the world, and what better way to kick off your travel than with a discount flight? We believe that incredible travel experiences shouldn't come with a high price tag. Let your daydreams become your reality and work smarter, not harder, to find the best flight by booking with AirAsia.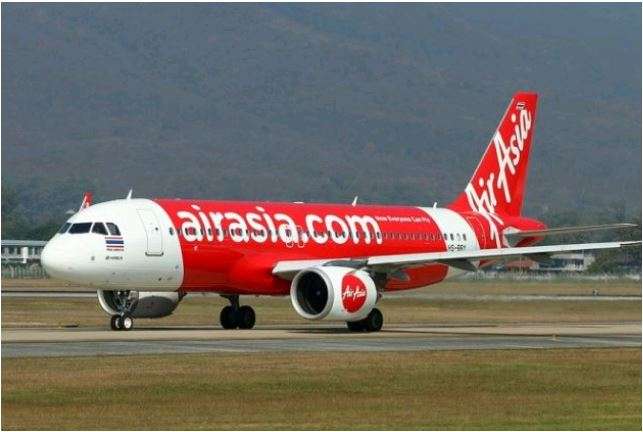 Flights from Tiruchirappalli to Kuala Lumpur:
A direct flight from Tiruchirappalli (TRZ) to Kuala Lumpur (KUL) takes around 4 hours, covering a distance of 6,732 km. Kuala Lumpur is just 2 hours and 30 minutes ahead of Tiruchirappalli, so you can enjoy travelling without feeling jet-lagged. The GMT for Kuala Lumpur is +8, whereas Tiruchirappalli is +5:30.
Tiruchirappalli, also called Tiruchi or Trichy, is the fourth largest city in the Tamil Nadu state, home to around 1 million people (based on 2011 data). It is well-known for its temples (which are scattered around the city); the more famous ones being Sri Ranganathaswamy Temple, Brahmapureeswarar Temple and Arulmigu Uchchi Pillaiyar Temple. If you are looking for other things to do, you can shop for jewellery or handicraft at Big Bazaar Street or sightsee at Kallanai Dam.
Bangkok is Beautiful. Explore it with These Flights to Bangkok (DMK):
At AirAsia, we think you should travel flexibly, and a cheap AirAsia flight from Tiruchirappalli to Bangkok is just that. But what if you decide to change your plans and want to head to Tiruchirappalli after another adventure? No problem! We've put together some great routes into Bangkok from a variety of cities around the world. Just click on any of the routes below that interest you to find a great cheap flight to Bangkok.
AirAsia Baggage Allowance
Passengers are allowed to carry one piece of baggage for the cabin and one personal item onboard. The baggage should not exceed more than a total of 56 cm in height, 36 cm in length and 23 cm in depth; and the personal item should not exceed 40 cm in height, 30 cm in length and 10 cm in depth. The overall weight for both the items should not be more than 7 kilos. Devices for mobility such as wheelchairs, crutches and baby strollers are allowed free of charge. Other than these criteria, passengers are required to pre-book for checked baggage allowances. Domestic flights allow 15 kilos of checked baggage, and for international flights, passengers can carry 20 kilos, 25 kilos, 30 kilos and 40 kilos of excess baggage. Passengers can also share their baggage with their traveling companions who have the same PNR booking number. AirAsia complies with International Travel Standards that do not allow passengers to carry firearms, weapons, explosive devices, flammable substances, toxic as well as chemical substances. Passengers who carry sharp objects are required to pack the items along with the checked-in baggage.
Passengers boarding AirAsia and AirAsia X flights from India can call on 080 4666 2222. This customer care service is available 24 hours from Monday to Sunday.
The flight schedule for AirAsia flights can be checked at https://www.airasia.com/my/en/where-we-fly/flight-schedule.page, where passengers simply have to fill in the particulars for the places of departure and arrival, and the month of travel.