How to get visa on arrival at trichy/tiruchirappalli airport
The airport in Trichy will be one of the first in India to offer e-visa services, joining a select group of fifteen others that have been approved as routes for foreign nationals entering India on e-tourist visas.
The airport in Trichy is one of the few in India to receive the e-Tourist visa facility extension thanks to its convenient location, high volume of domestic and international passengers, excellent infrastructure, consistent upkeep, and rapid growth. E-tourist visas are essentially an online visa issue system initiated by the Government of India, and the airport has been officially accepted as one of the entry ports for foreign citizens entering the country on such visas. Let's learn the specifics of the new electronic tourist visa system being implemented at the international airport in Tiruchirappalli.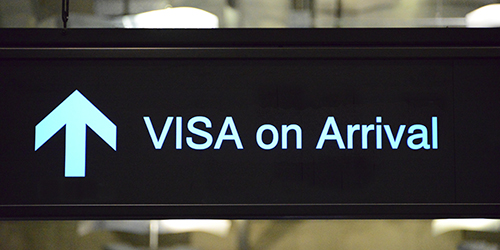 The airport in Trichy will be one of the first in India to offer e-visa services, joining a select group of fifteen others that have been approved as routes for foreign nationals entering India on e-tourist visas. Tiruchirappalli Airport, along with six others including Sri Guru Ram Dass Jee International Airport, Gaya Airport, Sardar Vallabhbhai Patel International Airport, Jaipur International Airport, Chaudhary Charan Singh International Airport, and Lal Bahadur Shastri Airport. 
Over a hundred nations' citizens could use the new visa option, including those from the United States, China, the United Kingdom, Japan, Australia, Argentina, Russia, Spain, Mexico, France, the Philippines, the United Arab Emirates, Canada, Seychelles, Germany, New Zealand, Georgia, Brazil, Portugal, The Netherlands, Israel, Sweden, Indonesia, Sri Lanka, Malaysia, Singapore, Thailand, and Mauritius. With the new visa system, foreign tourists just need to apply online at the Government of India's portal (www.indianvisaonline.gov.in) four days before they plan to arrive in India. The e-tourist visa can be paid for online, and the traveller just needs to bring a hard copy of the printed visa with them when they arrive at one of the designated airports. The 30-day period covered by a single-entry tourist visa starts on the day of arrival. Travellers entering India will soon be obliged to have their fingerprints and facial features captured at the airport.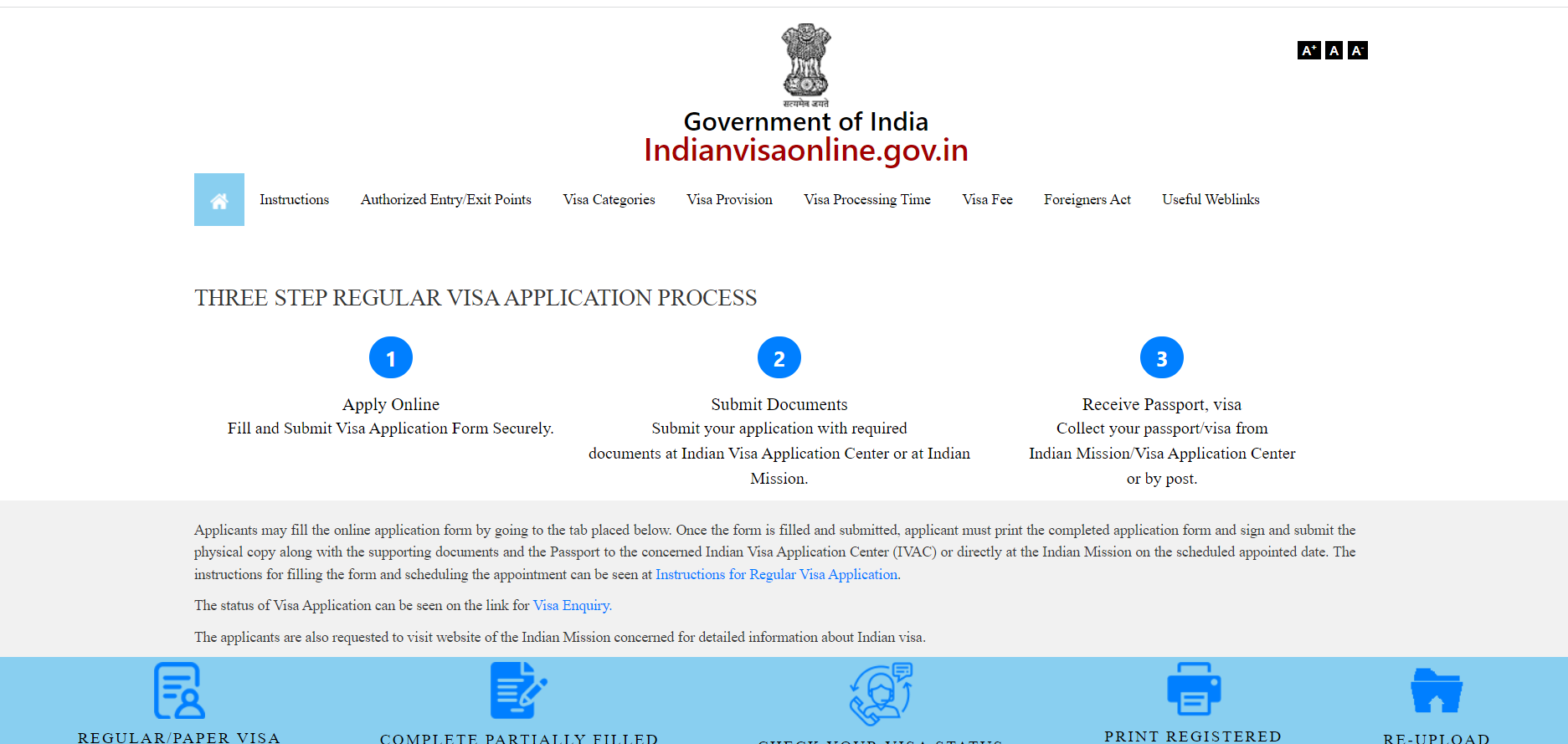 The following are examples of acceptable documentation for an electronic tourist visa:
Upload a PDF copy of the first page of your passport that is no larger than 300 KB.

You'll need to provide a high-resolution digital photo that's the same proportions across the width and height, shows your entire face without any cropping, and has no borders or other distractions.
E-Tourist Visa Support (Available Round-the-Clock):
Phone Number: +91-11-24300666, +91431-2341810, +917373774163, +91431-2340554
Email: [email protected], [email protected]
Payment for an Electronic Tourist Visa:
Price of US$60/- per traveller (non-refundable)
Duration of Visa Processing:
3 Days
E-Tourist Visa Acceptability Period:
30-day grace period beginning on the day of India's arrival.
The Procedure for Applying for a Tourist Visa Online:
The First Step Is to Fill Out an Online Application

In Stage 2, Make an Online Visa Payment

In Stage 3, Get your electronic tourist visa in your inbox

The fourth step is to print your e-tourist visa so you can always have it with you.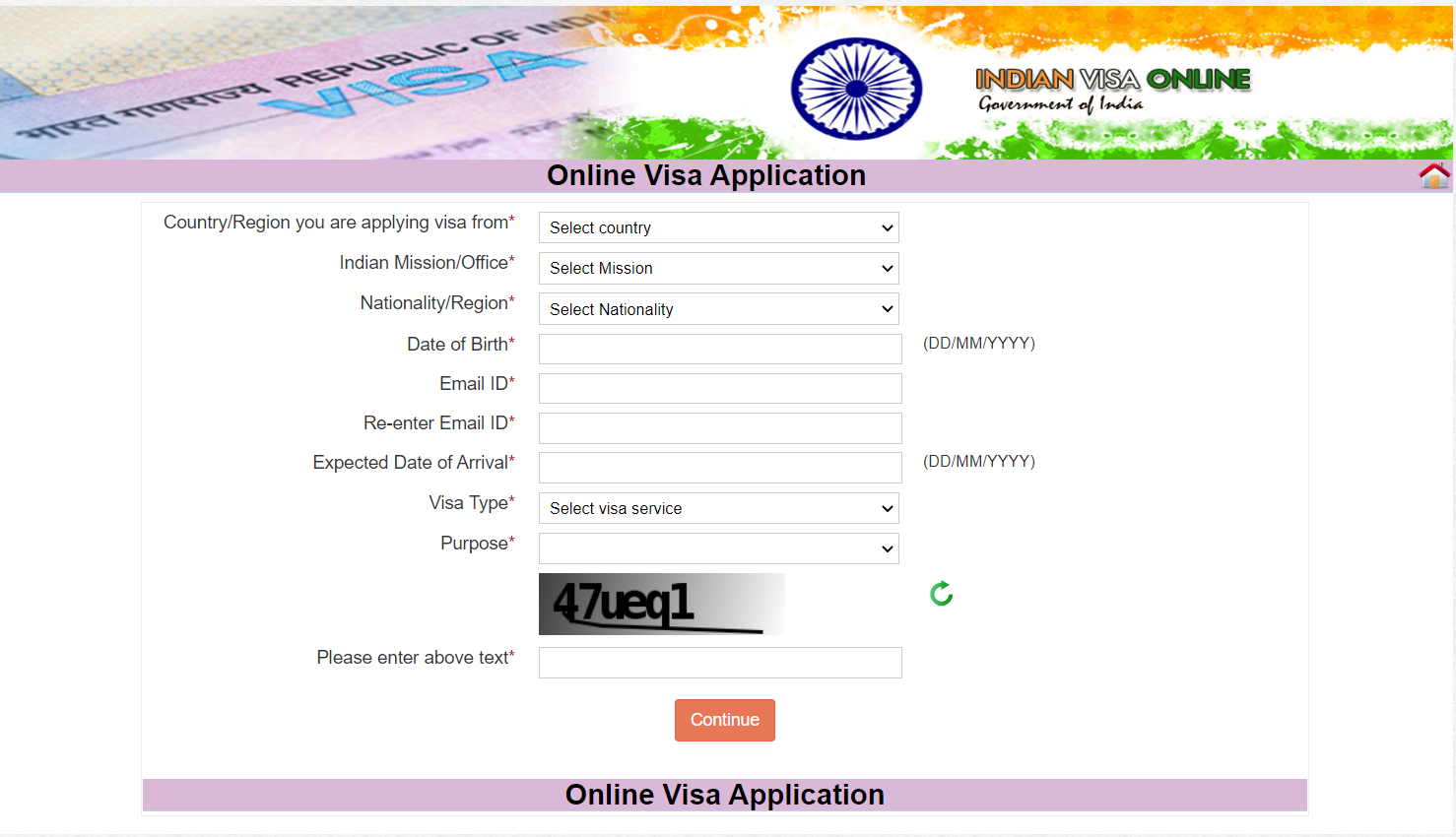 Covid Effect:
After concerns were voiced by passengers about being "forced" to wait at the airport until the announcement of the test results, the district administration made it plain that the on-arrival RTPCR test is mandatory for international visitors from high-risk nations to exit the Tiruchi international airport.
Up until recently, international arrivals were permitted to land at the terminal if they presented a certificate showing negative RTPCR results for COVID-19. Following reports of the spread of the Omicron strain, authorities published recommendations requiring RTPCR testing of all arriving travellers from high-risk nations, including Singapore.
Once the findings come back negative, they are free to depart the airport.
There is crucial information that you must learn:
A visa is required for entry into India for all non-Indian citizens. Visitors from Bhutan and Nepal are the only nationalities who can enter India without a visa or passport. India has made it easier to get a visa to visit the nation since 2014 when the country introduced its electronic visa system. More than a hundred nations already have online forms for citizens to fill out and submit in order to receive their e-Visa for India.
Exactly what is an "entry visa"?
The e-Visa India initiative includes a service whereby visas can be obtained upon arrival. Stickers representing visas will be provided to all visitors to India who enter the country in possession of a valid India e-Visa. The passport is stamped, and the sticker is affixed to the appropriate page upon passing through immigration. A printed copy of the Indian e-Visa, presented along with the passport, is required to obtain the visa on arrival sticker. Keep in mind that the three most common types of e-Visas for India are tourist, business, and medical.
All right, that's all I've got for you folks. Many vital details were shared between us. We appreciate you taking the time to check out our article. We appreciate you taking the time to read our post and hope that you will find it to be informative and helpful. It would be fantastic if you could share this post with your friends. Stay tuned for a slew of upcoming must-read pieces.
Stay in touch and remember to always look happy!