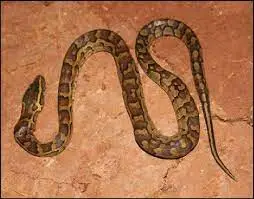 The customs department seized 47 live juvenile snakes and two lizards from a passenger who arrived at the Trichy international airport from Kuala Lumpur via Malindo Air Flight on Sunday.
Based on information, officials intercepted Mohamed Mohideen from Chennai, checked his bags and found the reptiles.
They seized the reptiles under the Wildlife Protection Act and alerted forest department officials.Mohideen was arrested and later remanded in judicial custody.
Steps are being taken to deport the seized reptiles back to the country of origin.
Further investigations are on.