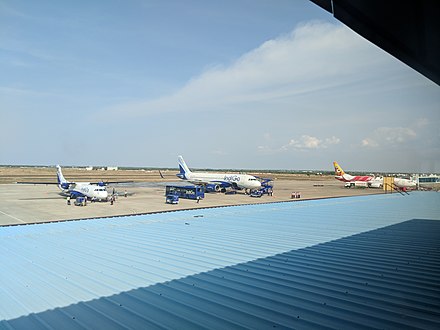 Trichy airport runway work on process
The recarpeting work on existing runway at Trichy international airport is gaining pace, indigo air will cancel one of its Chennai services bi weekly Mumbai services.
Air India express will reschedule the international rescue during the period.
The Trichy – Chennai daily service the afternoon service will be canceled while the morning service will be advanced
All Air India services has been rescheduled at the late night the flight would be depart on the late night
The flight would depart from the Trichy late in the evening during the Dubai-Trichy operation during the period.
To maintain the mandated international standards , international airport standards, AAI commenced the process of carpeting on the entire runway during March at an estimated rs20 crore .